"We've got fruit on grapefruit trees, we've got fruit on bananas, and we've got no workers … It'll just drop on the ground," Mr Dobson told The Australian Financial Review.
"We're at the point now where we've put the farm on the market."
While backpackers are slowly returning to WA after the COVID-19 pandemic, Mr Dobson said it remained difficult to attract and retain workers in the state's vast Kimberley.
"You go into the supermarket and the shelves are empty. It's not that the supermarkets are mucking up, it's just the goods are out of the back of the store, they just can't get workers to put them on shelves," he said.
"The most devastating bit is the lack of support from the government in WA. We're talking about multibillion dollar surpluses and small businesses are doing it so hard, it's just not even funny."
A WA government spokeswoman acknowledged the state's labour shortages, and said it was working to cultivate stronger ties with Papua New Guinea and Timor-Leste to source more workers.
"Work is being undertaken to identify additional potential sources of workers, particularly from emerging labour markets, such as South-East Asia and South America," they said.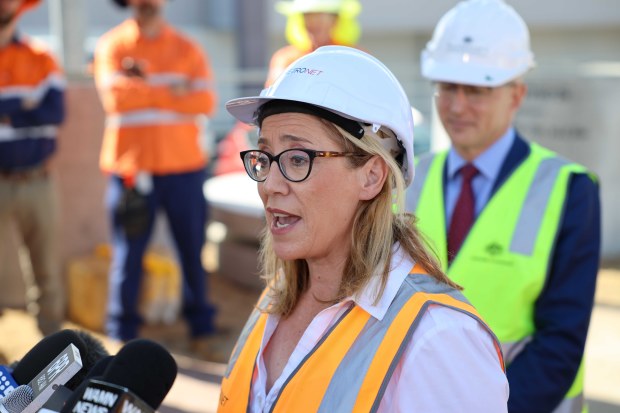 WA Chamber of Commerce and Industry chief economist Aaron Morey said worker shortages were identified as a major problem by three quarters of businesses the body had surveyed in the state.
"It's proving a very stubborn and very persistent problem in our economy," he said.
"People are moving to WA, there's job opportunities, it's just not at the pace that the economy requires."
Shadow tourism and commerce spokeswoman Merome Beard said labour shortages were the most acute in the state's most remote regions. She said the federal government needed to streamline processes around skilled and semi-skilled migration into Australia.
"It is great to see backpacker numbers starting to return following the pandemic, but this is only one piece in the puzzle," she said.
Ms Saffioti said the state government was working with the Commonwealth to address worker shortages in the state, which had remained a persistent issue since the state emerged from the pandemic.
"From our perspective, we're doing what we can," she said.
Ms Saffioti was also quick to assert that WA's additional credit rating boost shouldn't attract scrutiny from other state premier's over the current GST arrangement.
While NSW and Victoria deal with massive deficits, Ms Saffioti said WA should not be punished for doing the heavy lifting through COVID-19 and keeping its mines open during east-coast lockdowns.
"A strong WA means a strong nation," she said, adding that some would argue WA deserved more than 70c back in the dollar.
NSW Premier Chris Minns said he was keen for the current GST deal to be reconsidered given his state was expected to receive the most inbound migrants to Australia in coming years.
"We can only do that with help from the Commonwealth and if that means looking again at that WA GST deal, I'm all for that," he said.
Moody's said the WA had improved governance and its underlying revenue diversity amid the economic disruption caused by the pandemic and recent weakening of global economic conditions.
Related Posts