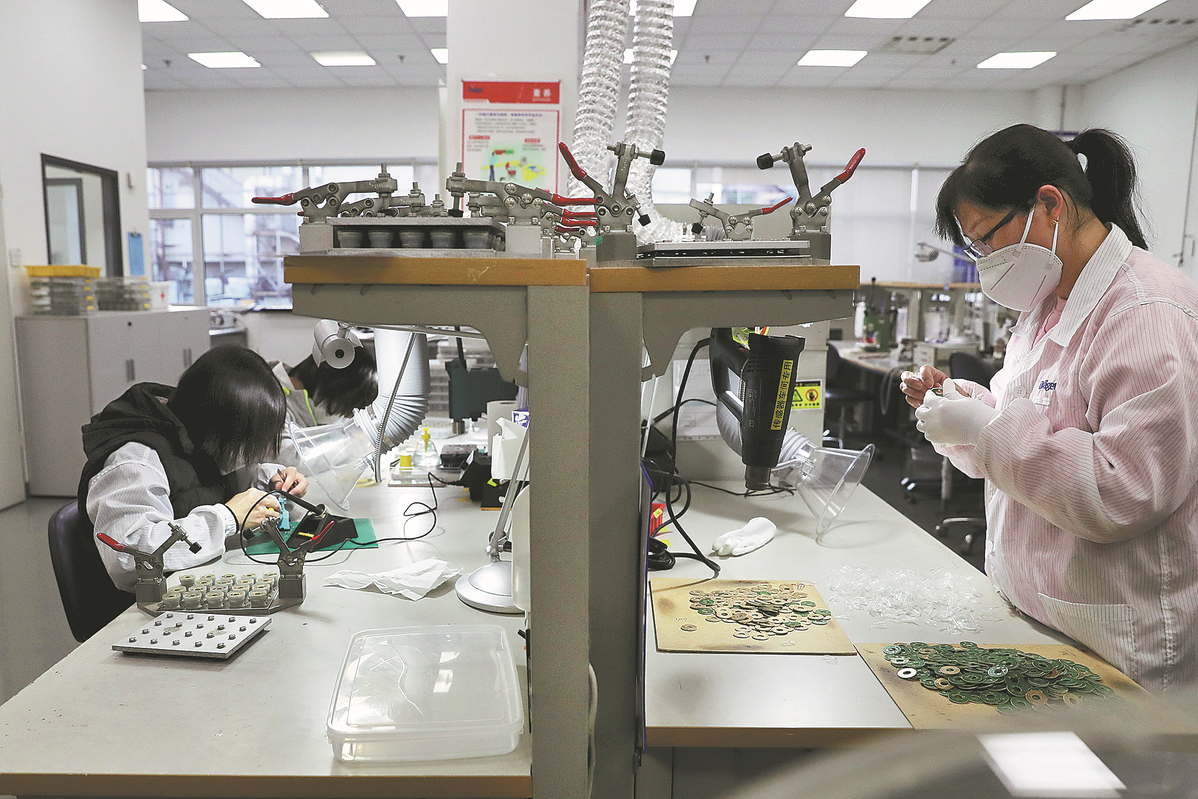 At the Nuremberg toy fair that opened on Feb 1, there are a total of 2,142 participating enterprises from 69 countries and regions, of which over 200 enterprises come from China, second to that of Germany, the host.
Chinese enterprises are so influential at the exhibition that South German Daily quoted local entrepreneurs as saying that they are still "dependent on China". The word "dependent" might arouse concern among certain Western political forces, but the fact is that the Chinese manufacturing industry is so efficient that its products such as toys are still sweeping the world, attracting global consumers with their good quality and value for money.
That in turn defies the once rampant "decoupling" from China theory in the West. For China, with its population growth turning from positive to negative and its labor force shrinking, the nation is witnessing its demographic dividends diminishing, but its fast advancing automation is reimbursing that weakness. "Made in China" as a label is still influential and could impress the world with its products.
For Western countries, it will be rather unprofitable if they insisted on "decoupling" from China by cutting off business relations with it and building their own factories instead.
Further, the fair has broken the big lie of the "China threat theory". China is making advances in terms of technologies, but it is applying these technologies on products that benefit the world. In Nuremberg, it has allowed children from all over the world to enjoy its manufactured toys. It has been shipping goods to European countries via the China-Europe freight railway. In Central and Eastern Europe and whole of Eurasia, and many other parts of the world, it is improving infrastructure construction via the Belt and Road Initiative, helping people everywhere to enjoy more convenient travel and access to water and electricity, among other things.
Toys are small enough to be held in a pair of children's hands, but the dreams reflected from them are so big they can impress the world.
Related Posts