Estimated read time: 3-4
minutes
If you've got big plans to see the world, booking a dream vacation through a travel agent is a wise move for several reasons.
First, it'll actually save you money. According to a Condor Ferries survey, travel agencies save people $452 on average per trip. Writing for NerdWallet, Stephen Vanderpool  and Elina Geller  note that "travel agents receive deals directly from hotels and tour operators that you may not have access to." Usually, they can bargain for the best price.
Second, travel agencies can help you get the most out of your experience. They're usually well-acquainted with the local area and can recommend all the best food, entertainment and activities for your trip.
Third, letting someone else handle all the itineraries and logistics takes a major burden off your mind, so you can just relax and enjoy your vacation.
Of course, not all travel agencies are created equal and finding the right one to suit your needs can be tricky. But if you're looking to save potentially thousands of dollars on your trip while enjoying a unique and unforgettable experience, look no further than Dick Jensen and Alan McKay Tours.
How Dick Jensen and Alan McKay Tours saves you money
To maximize your savings, Dick Jensen and Alan McKay Tours will purchase blocks of airfare 11 months before the tour departure. This is typically when international airfare is the cheapest, so you get the best deal. Their group contracts also save people a lot of money — and since it's a family-run business with low overhead and many automated processes, they pass the savings on to you!
A smaller tour size means more specialized attention
Unlike some competitors, Dick Jensen and Alan McKay Tours operate one bus ranging from 16 to 50 passengers as opposed to two or three buses packed with people. This keeps the experience with your tour escort and local guides a little more intimate and personable.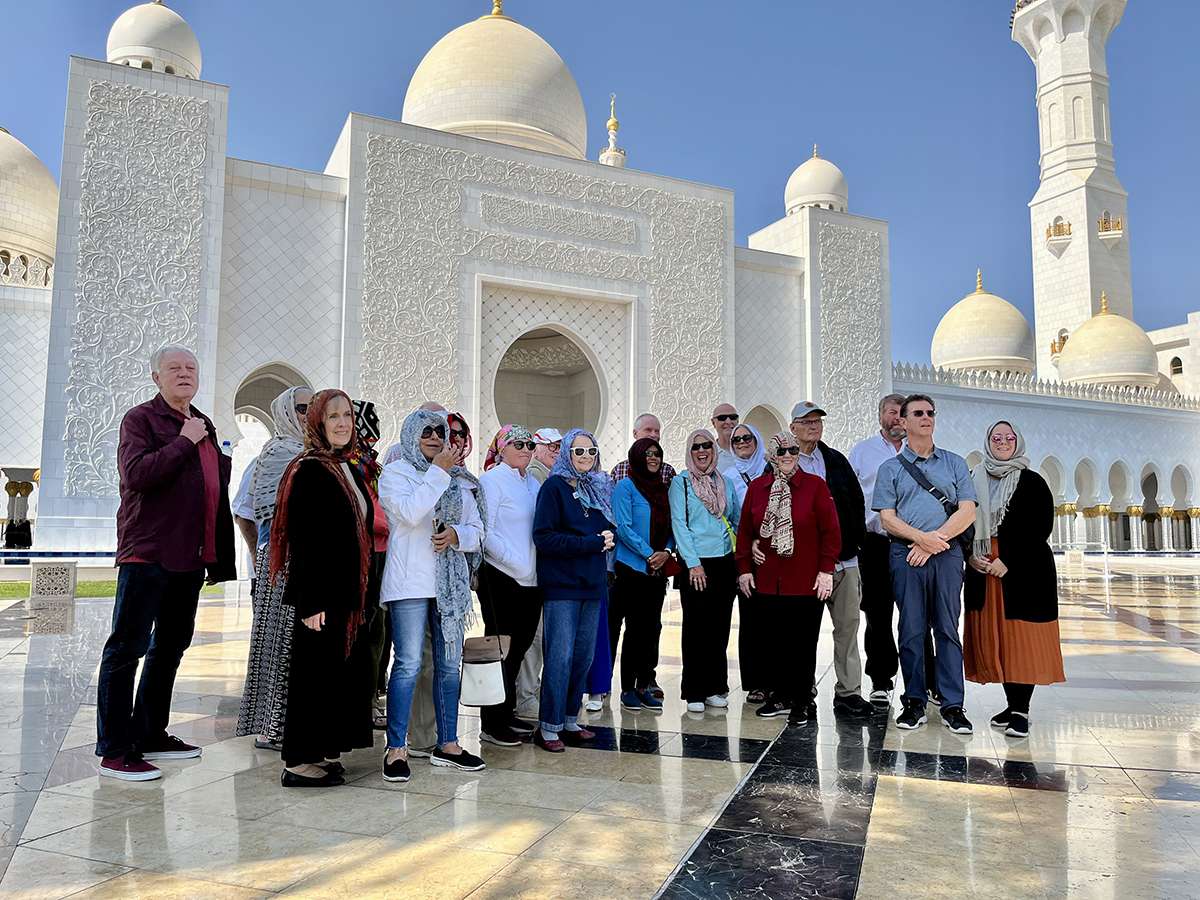 Refer a friend and save even more
In addition to their excellent prices, Dick Jensen and Alan McKay Tours offer a referral program to help you save even more money. For every referral from you that books with them, you get $100 and your referrals get $50 off the price as well. And you don't have to go on the trip to get your $100 reward! Visit the referrals page for more information.
The Google reviews don't lie
Dick Jensen and Alan McKay Tours currently has a five-star rating on Google. Several of those reviewers were returning customers who'd already booked one or more trips for the future.
"This is a wonderful tour company," one reviewer wrote. "I have been with them on six trips so far and have booked two more for 2023. The accommodations are just right and the pacing of the day trips are geared to how active you'd like to be. They choose sites that usually have breakfast and dinner. So nice not to worry about food!!"
"We went on the Egypt, Jordan & Israel trip and it was fantastic!" another wrote. "I love that everything is included and you aren't nickel (and) dimed all the time like some tour companies. We had a great time and always felt very safe — highly recommend."
Book your tour today
With great savings, knowledgeable and friendly tour guides and an impressive list of destinations to visit, you'll want to book your travel with Dick Jensen and Alan McKay Tours today before things fill up. Several tours are available through Europe, Asia, Africa, the Americas, the Middle East, the Pacific and even Antarctica.
To view upcoming travel itineraries, visit djamtours.com or call 801-690-7688.
×
More stories you may be interested in
Related Posts