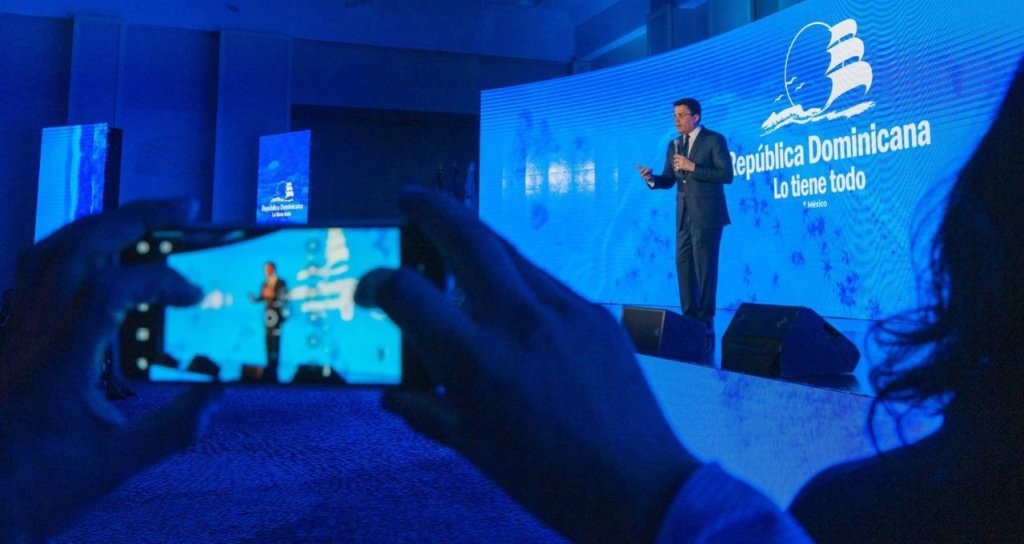 Mexico City.- The Ministry of Tourism recently organized a roadshow in Mexico, where they presented each of the tourist destinations in the Dominican Republic to 700 travel agencies and tour operators. The event aimed to showcase the country's diverse tourist attractions and strengthen its relationship with the Mexican market.
In a tweet, the Ministry of Tourism expressed its success in conquering Mexico and presenting the different tourist poles of the Dominican Republic in a unique way during the roadshow.
According to the Ministry, Mexico currently ranks sixth among Latin American countries as a source of tourists to the Dominican Republic, moving up from eighth in 2022. In 2023, the government has already received over 38,192 Mexican tourists, and they anticipate welcoming close to 80,000 visitors by the end of the year.
Minister David Collado shared that, based on the data they have, six out of ten Mexican tourists venture outside of their hotels to enjoy various activities such as visiting Saona Island, Catalina Island, theme parks, horseback riding, snorkeling, and other experiences that promote comprehensive and diversified tourism throughout the Dominican Republic. This helps to establish a connection between the tourists and the local culture.
Minister Collado expressed his happiness in expanding the promotion of the destination in different parts of the world and celebrated the record-breaking attendance of over 700 participants at the roadshow. He believes that this achievement will bring numerous benefits to tourism in the country and expressed gratitude to Mexico and everyone involved in making the event a success.
Related Posts