Estimated read time: 4-5
minutes
There's a reason why Europe is such a popular vacation destination. Few places in the world offer so much rich history in such a relatively small area. In just a matter of hours, you could be touring castles, snacking on gelato, visiting cathedrals or snapping photos of famous landmarks in several different countries. You could live there for the rest of your life and never run out of things to see.
Anna Siampani of CEOWORLD Magazine summed it up nicely when she wrote, "Walking in the streets there is like walking in a fairytale and a trip to Europe is like a trip in time."
Booking a trip to Europe can be stressful, as you usually want to visit as many places as possible. Coordinating transportation between countries alone is a part-time job! Take the frustration out of planning and just enjoy the sights, sounds and tastes of Europe on a guided tour through Dick Jensen and Alan McKay Tours.
Here's what's on the itinerary
Dick Jensen and Alan McKay Tours' Grand European Tour covers five countries and multiple different must-see stops over a span of 13 days.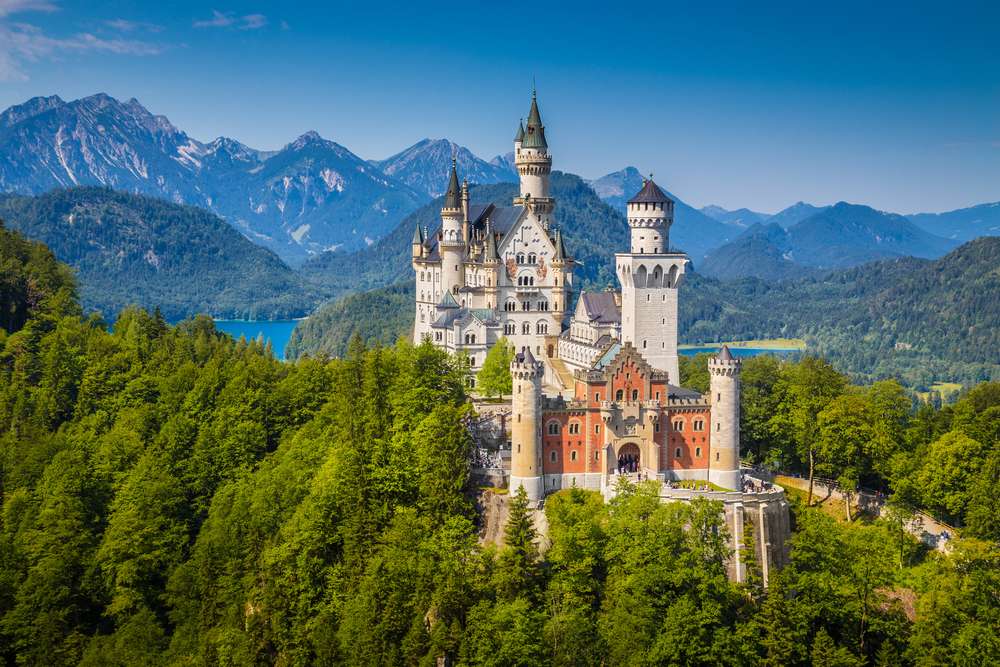 One stop includes a full-day tour of Mad King Ludwig's fairytale Neuschwanstein Castle, the famous structure that inspired Sleeping Beauty's Castle in Disneyland. One Google reviewer said, "Amazing palace in an amazing location between plains, lakes and high mountains. It looks medieval but is modern. Worth any voyage to come experience it and its surroundings."
Another day you'll visit Mirabell Gardens, which you might recognize from the "Do Re Mi" song in "The Sound of Music." These gardens are in TripAdvisor's top three things to do in Salzburg. You'll also see See Salzburg's majestic Cathedral Square (Domplatz).
In addition to these incredible stops, you'll also visit:
Vienna with a photo stop at Habsburg's magnificent Schönbrunn Palace, a trip to the great St. Stephen's Cathedral and the State Opera House.
Budapest to visit Buda Castle, the 13th Century St. Matthias Church and views of Parliament from Fisherman's Bastion.
Heroes' Square and a Danube River cruise before continuing to a Hungarian dinner with gypsy music and a folklore show.
Wieliczka Salt Mine with its underground tunnels and salt sculptures.
Auschwitz-Birkenau Concentration Camp.
1,000-year-old Prague Castle and the enormous St. Vitus Cathedral and other top spots in Prague.
Dresden to enjoy the artistic and architectural heritage of the Zwinger Palace and Semper Opera House.
The famous Berlin Wall and Checkpoint Charlie.
This isn't even the full list. For a complete itinerary, visit djamtours.com/europeantour.
You'd never believe Europe could be this affordable
It's safe to say that visiting Europe is high on most peoples' wish lists — but it's no secret that it's also among the priciest traveling options out there. Unless, of course, you use the right travel agency. Dick Jensen and Alan McKay Tours prides itself on offering some of the best, most unforgettable trips around the globe at prices you won't believe.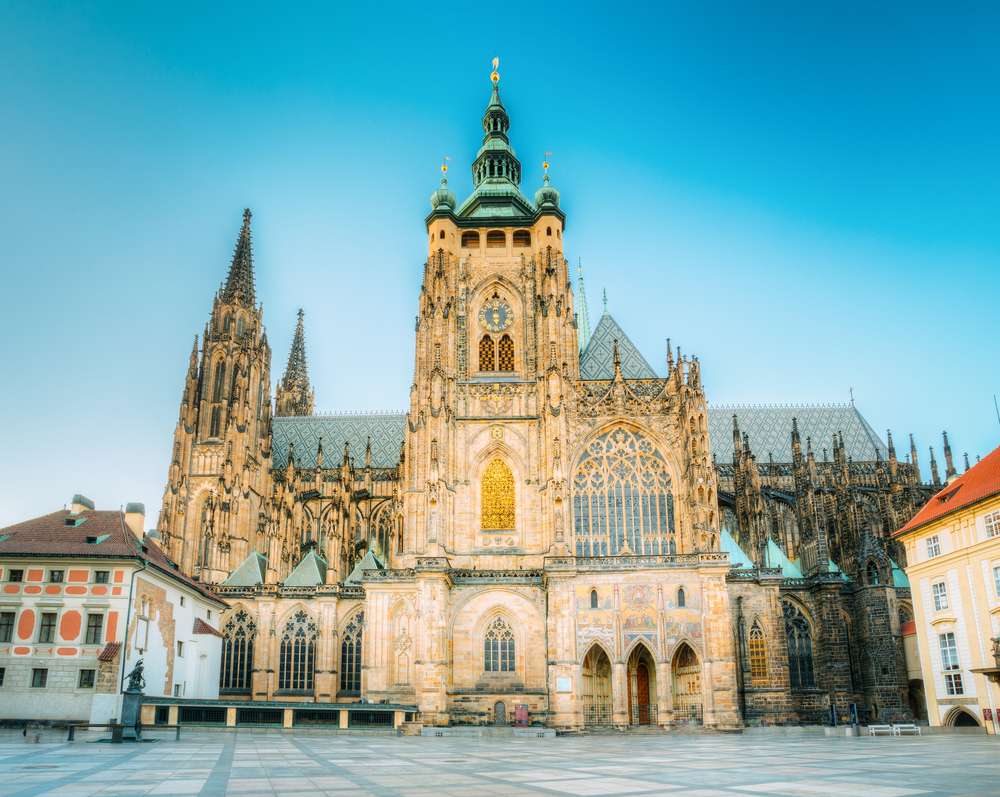 Here's how they save you money: The agency purchases blocks of airfare 11 months before the departure date to ensure the best deal on international airfare. Their group contracts also save people a lot of money — and since it's a family-run business with low overhead and many automated processes, they pass the savings on to you!
The Grand European Tour is $3,999 per person when you travel with a companion. Depending on the timing of your trip, this price covers round-trip airfare from San Francisco, Denver or the East Coast. Airport transfers, hotel accommodations, all breakfasts, one river cruise dinner, activities on the itinerary, a chartered bus and your tour guides and host are all covered under that price. You'll have a hard time finding a better deal!
Refer a friend and save even more
In addition to their excellent prices, Dick Jensen and Alan McKay Tours offers a referral program to help you save even more money. For every referral from you that books with them, you get $100 and your referrals get $50 off the price as well. And you don't have to go on the trip to get your $100 reward! Visit the referrals page for more information.
Tickets are selling fast
Due to its popularity — and the virtually unbeatable price — the Grand European Tour with Dick Jensen and Alan McKay Tours is quickly selling out. But if you miss your opportunity to go this fall or in the springtime, don't pass up the chance to join the fall 2024 crew! Visit www.djamtours.com/europeantour to secure your spot on the waitlist. Come next fall, you'll be glad you did!
In the meantime, you can browse the list of other upcoming trips Dick Jensen and Alan McKay Tours offers. In addition to Europe, the agency also offers expertly guided tours through Africa, Asia, the Americas, the Pacific, the Middle East and even Antarctica. Visit their website to view upcoming travel itineraries and plan that next great trip today!
×
More stories you may be interested in
Related Posts