A short guide to all the amazing winter activities you could be doing right now in
Ontario's provincial parks
If you thought Ontario's provincial parks were closed for the season, we're happy to tell you that's not the case. Not only are they open, they are ready and eager for winter visitors.
There's a wide array of winter activities you can enjoy, many of which would make ideal winter adventures for families to do together.
Use this handy guide to plan your winter weekends and make the most of the rest of this beautiful season.
Perth, Ontario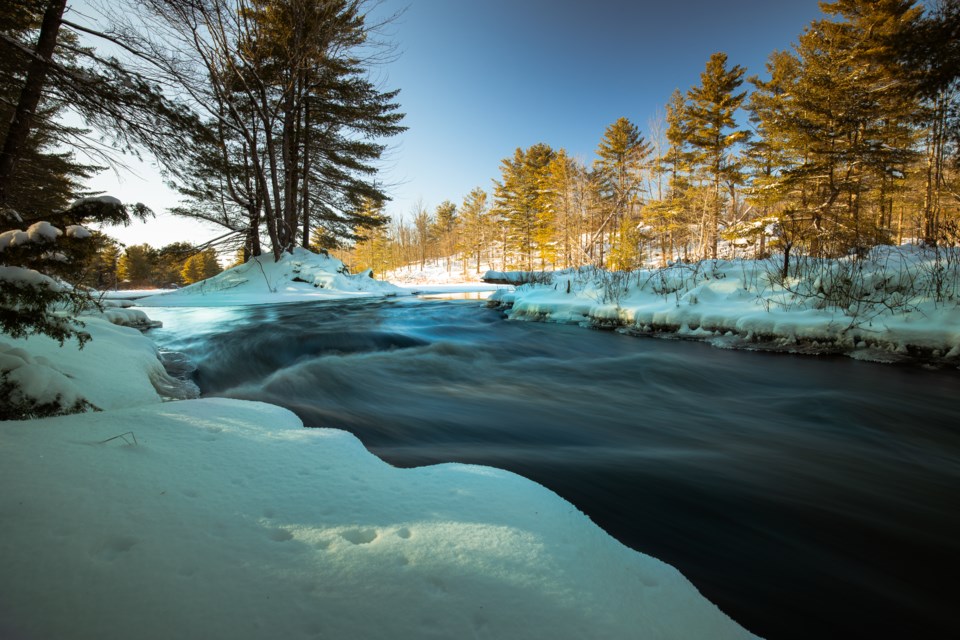 Located on Big Rideau Lake and part of the historic Rideau Waterway, Murphys Point Provincial Park offers a wide variety of hiking trails that are also groomed in the winter for skiing. In fact, the park offers some of the best cross-country skiing in southeastern Ontario! The park works with a local ski club, The Tay Valley Cross-Country Ski Club, to groom and track set the network of classic and skate ski trails.
The cross-country ski trail network includes 4 km for skate-skiing, 14 km for classic skiing and 8 km for backcountry skiing. Two warm-up huts allow skiers to take a break between runs.
Snowshoeing is another popular winter activity here and suggested snowshoe routes are along non-groomed hiking trails. Many visitors enjoy snowshoeing the Beaver Trail and the Silver Queen Mine Trail, or along the sides of ski trails to access the Point or Sylvan hiking trails; however, please note that hiking trails are not maintained in the winter.
Thunder Bay, Ontario          
Wabakimi Provincial Park is the second largest provincial park in Ontario and is open year-round, known for its remote backcountry experience. Winter camping, ice fishing, snowshoeing and cross-country skiing are permitted, but access is limited during the winter months. (Please note that there are no groomed winter trails in the park and ice fishing is subject to Ontario's fishing regulations.) Snowmobiling is only permitted in the park expansion area; contact the Park Office for specific details. Winter visitors are advised to take extra precautions: because of Wabakimi's isolated location, help is not available nearby. Only those with significant winter camping experience should consider an overnight stay in the park.
Whitney, Ontario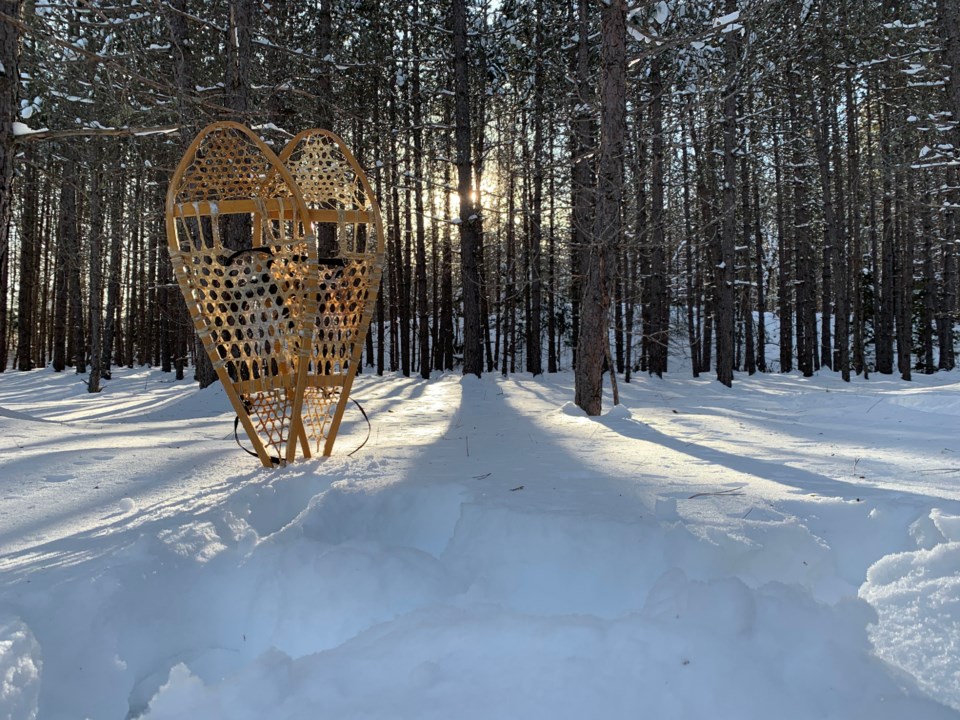 Algonquin Provincial Park has as much to offer visitors in the winter as it does during the summer. Highway 60 is ploughed and sanded all winter and many trails are available for winter visitors. A valid permit is required to use the park. Winter can be a challenging season and your safety is your responsibility.
You can go cross-country skiing, with three trail networks of varying lengths and degrees of difficulty. Snowshoeing enthusiasts can go virtually anywhere within the park, except on cross-country ski trails. Part of the parking lot in the Mew Lake Campground is turned into a skating rink in the winter, weather permitting. And in case you forget a stick, net, or pucks, Algonquin offers some on loan at the rink.
Dog sledding opportunities, offered by commercial operators, are available in two locations in the park. The Old Railway Bike Trail is groomed (approximately 12 km, from Pog Lake to Cache Lake) throughout the winter as a multi-recreation trail. Many people use fatbikes to explore it in the winter. Algonquin Outfitters' Huntsville location offers a range of fatbike makes and models for rental and sale. Mew Lake Campground offers the best access point. Winter camping is another draw, also at the Mew Lake Campground.
Because ice conditions may vary due to weather, snow depth, pressure cracks and other variables (hazards can be difficult to detect), ice travel is not advised. Use alternate land routes to avoid ice travel.
Huntsville, Ontario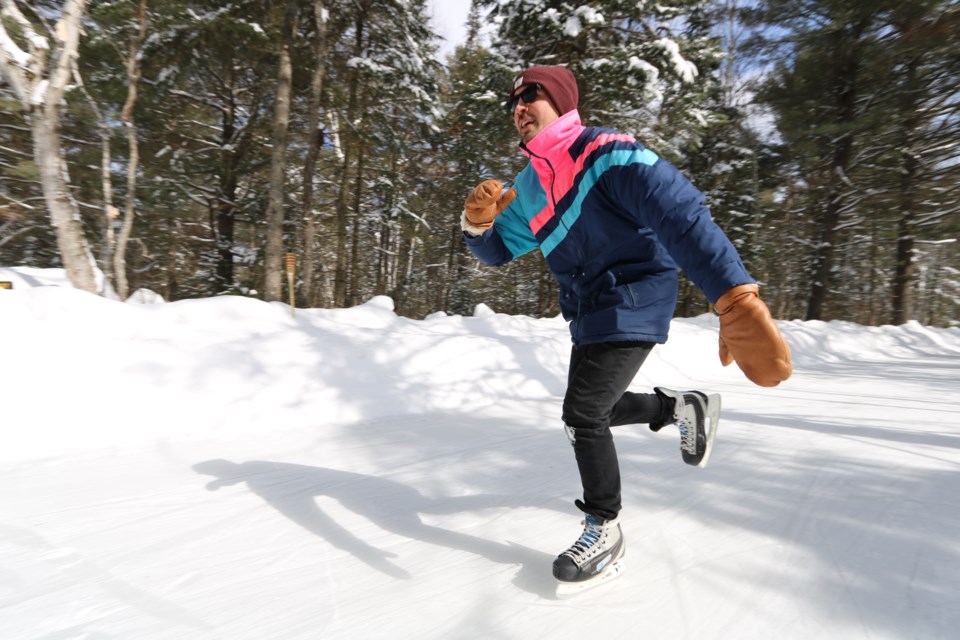 Arrowhead's winter offerings are well-known across Ontario, and for good reason—there's nowhere better to go to experience cross-country skiing, snowshoeing, ice fishing and skating through the forest, all in one spot. There are 28 km of classic ski trails and 16 km of skate ski trails, ranging from beginner to expert level. Visitors can explore the 8+ km of marked snowshoe trails, as well as off-trail snowshoeing through mature hardwood forest.
And of course, Arrowhead's best-known attraction, the ice trail, is a bucket-list item for many Ontarians. Glide through the forest on this 1.3 km skating trail. Be sure to check out their "Fire and Ice Nights" when the trail is lit up for a stunning nighttime skate.
Penetanguishene, Ontario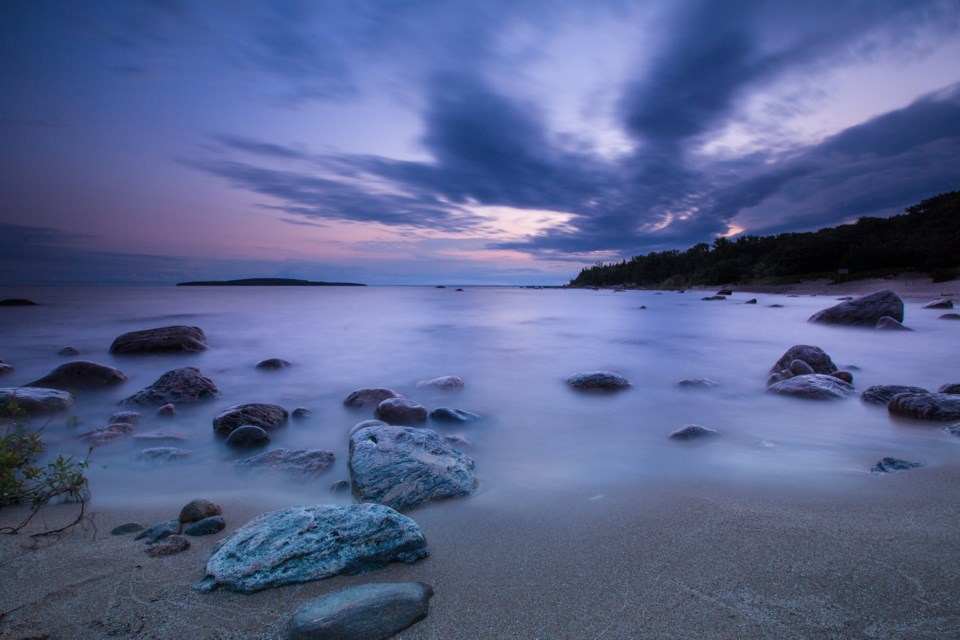 The park is not open for camping in the winter, but the trails and forests are available as a backcountry-style ski or snowshoe experience. Awenda Provincial Park offers 17 km of trails to explore; ski trails begin at the Trail Centre, a rustic wood-heated log cabin.
Although the ski trails may be packed and set with a single track, be prepared to occasionally track your own trails due to the backcountry intent of this self-use winter program. For current trail conditions at Awenda and other Ontario Parks check the Ski Report. Dogs are not permitted on winter trails and visitors must provide their own equipment, as rentals are not available.
Oakville, Ontario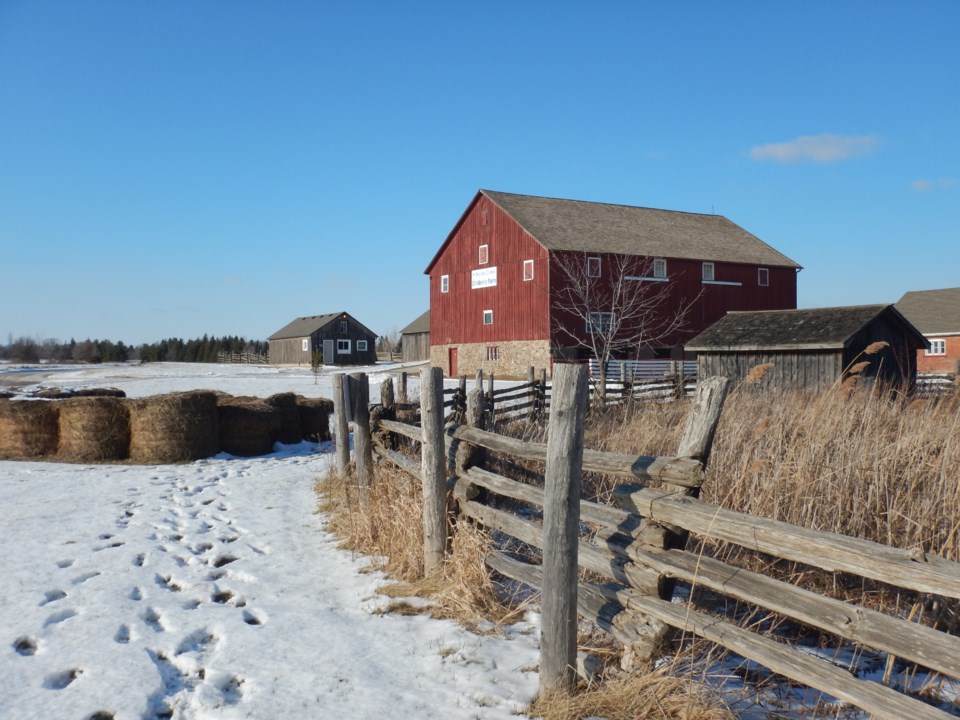 Bronte Creek offers a full day of winter adventures and is only a short drive from the heart of Toronto. Approximately 10 km of ungroomed cross-country ski trails loop through the park. Visitors are welcome to explore the park's hiking trails by snowshoe. You can also bring your toboggans and tubes and try sliding down Bronte Creek's impressive toboggan hill. The view from the top offers a unique panorama of the park and its surrounding area.
Bowmanville, Ontario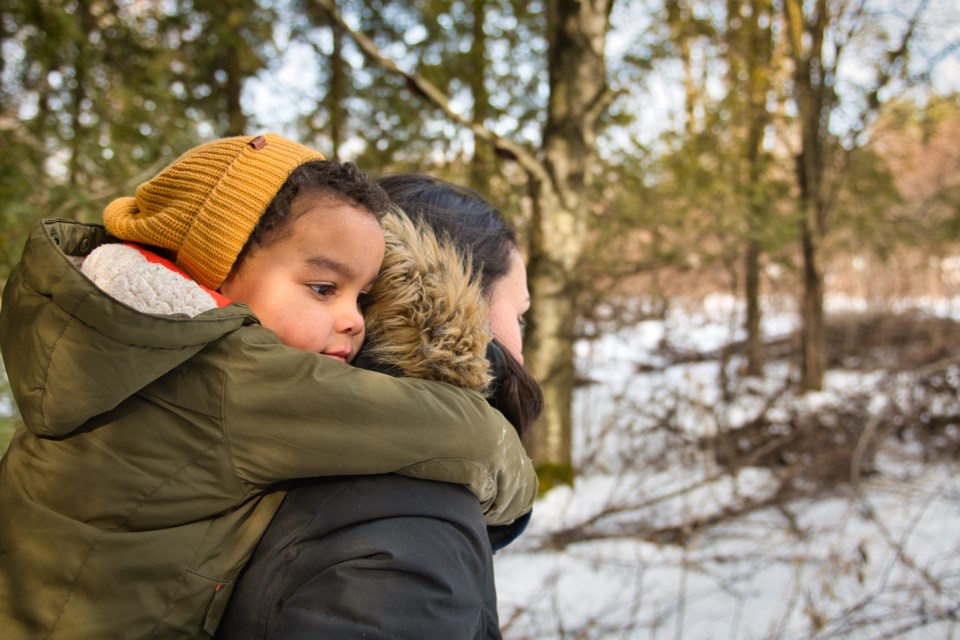 Darlington is open for day use year-round, including for your winter adventures. Bring your snowshoes or cross-country skis and enjoy a winter wonderland experience close to home. Parking and self-serve permits are available at the main park office; vehicle permits are required year-round. For snowshoeing, the staff at Ontario Parks recommend Burk Trail, which moves through fields, meadows and mature forest past a pioneer cemetery to a scenic lookout over Lake Ontario. Winter visitors should also check out McLaughlin Bay Trail and Robinson Creek Trail for an extra dose of scenic winter landscapes. Observant hikers may spot a variety of wildlife including coyotes, deer, mink and rabbits.
Bruce Trail, Ontario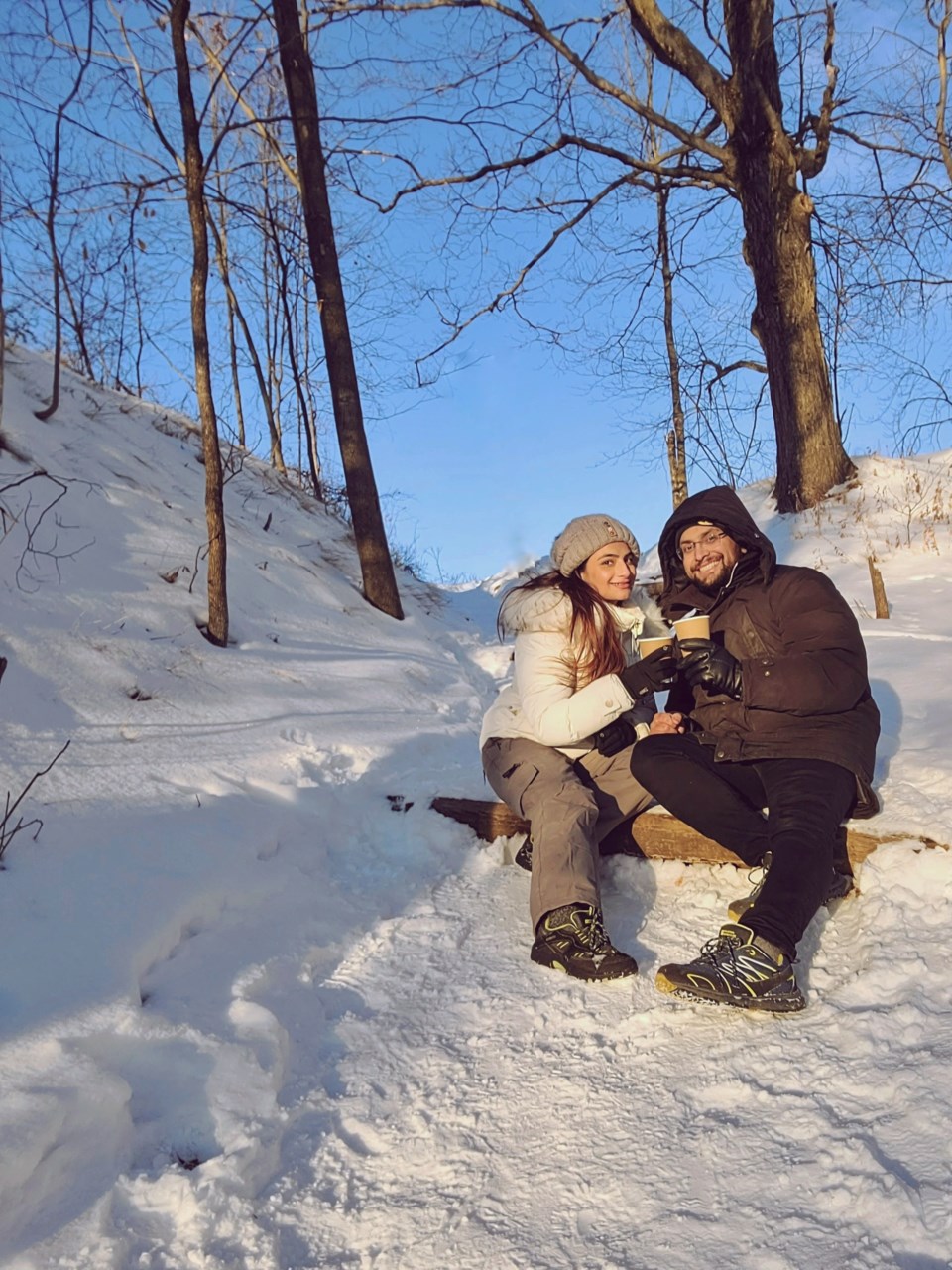 Forks of the Credit is a great location for day-use winter adventures and is less than an hour from Toronto. Cross-country skiing and snowshoeing are popular activities in the park and are permitted on hiking trails. However, please note that trails are not maintained or track set; be sure to use caution during winter months.
Sydenham, Ontario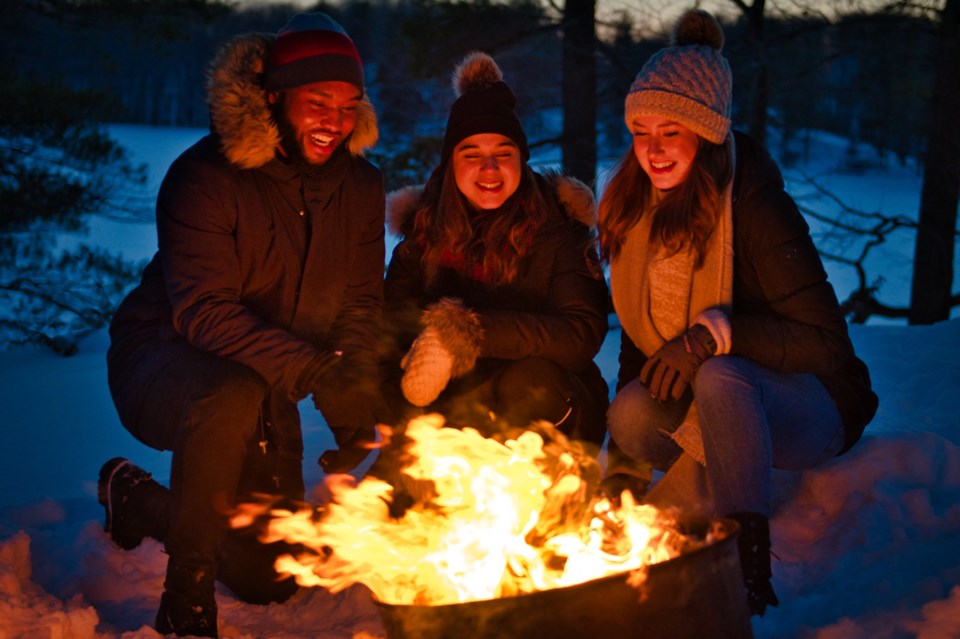 Winter is a great time to enjoy Frontenac. Camp overnight in Frontenac's backcountry or visit for the day. There are opportunities for snowshoeing, cross-country and backcountry skiing, hiking, ice fishing and wildlife viewing. Frontenac runs introductory winter camping workshops, provided by the Friends of Frontenac. Please consult the Friends of Frontenac's webpage to see the offerings available.
Kakabeka Falls, Ontario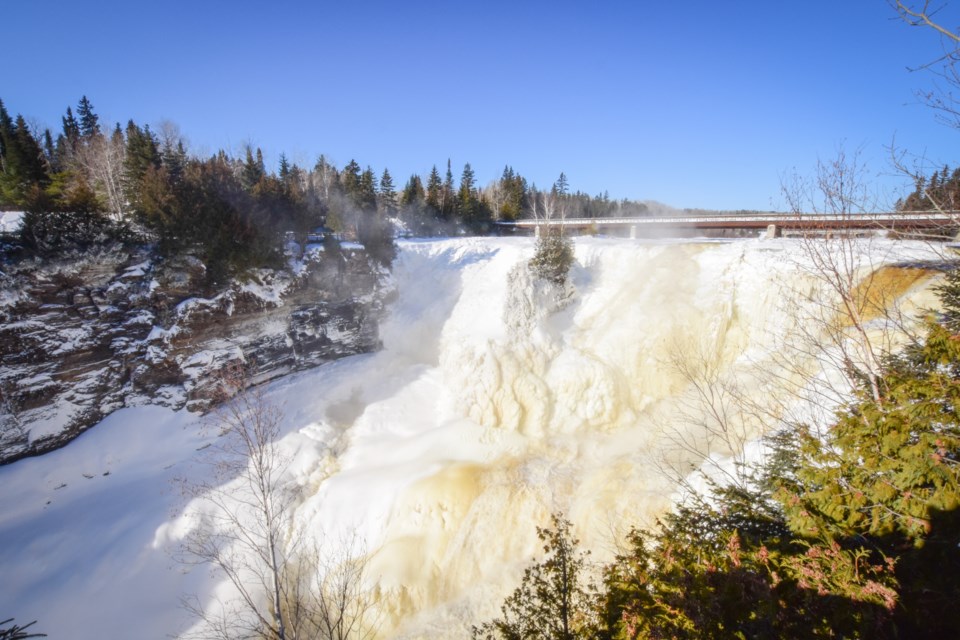 Kakabeka Falls is the second highest waterfall in Ontario and it looks spectacular when the water freezes; come enjoy the vistas from the boardwalk and the viewing platforms. The park offers over 15 km of groomed cross-country skiing trails suitable for both beginner and intermediate skiers. You can snowshoe here as well: explore the Mountain Portage Trail, an easy loop with excellent views of the falls, gorge, and river. For more of a challenge, try out the Little Falls Trail.
That's part one of our guide outlining winter activities in Ontario Parks. Stay tuned for part two, up next!
Related Posts