If you travel often, you've probably heard the rule of thumb, to book during the opposite season — sort of like Christmas in July or buying a winter coat at a deep discount during summer.
Experts say the logic is the same for booking holiday flights or a winter getaway for less.
"Airfare for Christmas travel this year is already tracking as high as fares last year, more than 20% above pre-pandemic prices," Hayley Berg, the lead economist for travel booking platform Hopper, told "Good Morning America."
Berg suggested that holiday travelers begin "planning ahead and tracking prices so you book at the right time" in order to get "the best deals this upcoming holiday season."
Save money by booking holiday flights in July, August
"The best time to book your winter holiday flights is not waiting until October, November when most people book those holiday flights, it's booking it in the summer," travel expert Scott Keyes told "GMA." "When you are on summer vacation and everybody else is thinking about summer travel, that's the best time to be trying to book your winter holiday flights."
The going.com founder, formerly of Scott's Cheap Flights, added that "it's not that every single flight for Christmas and New Year's is going to be cheap right now, but the odds are at their best — you're most likely to see a good deal pop up in July or August."
Berg agreed, adding that travelers should "use this time to solidify your holiday plans and start tracking prices for holiday trips" as those "will be volatile for the next two to three months."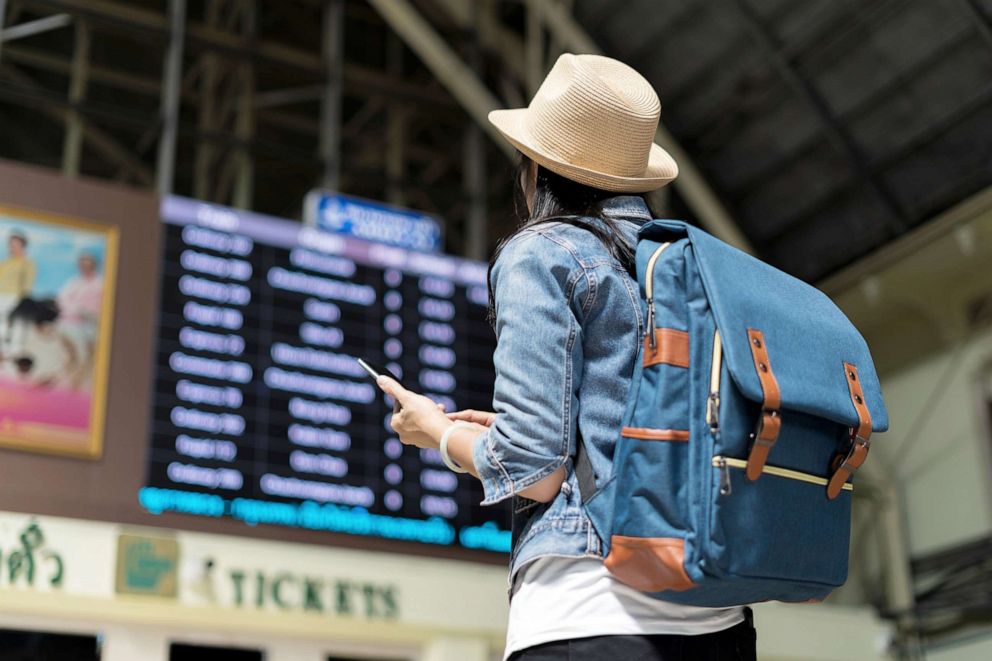 Keyes also said that post-pandemic, many "airlines have largely gotten rid of change fees and cancellation fees, so that you can make your plans in pencil."
"It's easier to kind of book that $350 flight to Los Angeles today over Christmas to visit your family, knowing that if your plans change, you can now cancel that ticket and have $350 in travel credit with the airline," he said. "Or, you can change your dates, push it back and not lose the value of the tickets."
Overall, Keyes said, "I encourage folks to start looking now, well before they're thinking about the flight."
More expert travel tips to find holiday and winter travel deals
Keyes, who has spent the better part of a decade doling out travel and airfare savings professionally with the world, shared a few additional recommendations for folks looking to save money on travel later this year and early next year.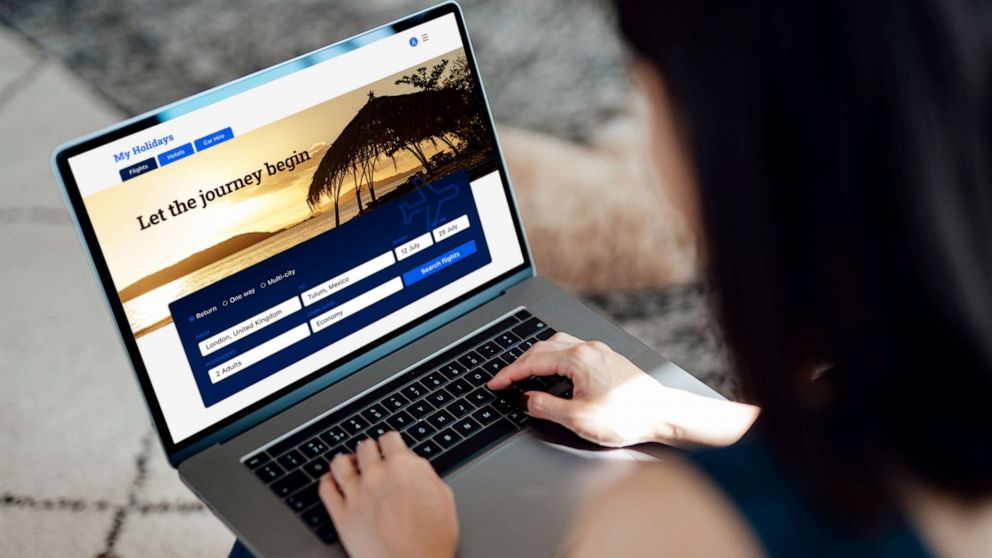 The cheapest time of year to fly
"January and February are the two cheapest months for flights of the entire year," he said. "You see this massive, massive price drop happening around the first week of January, where flights go from one of the most expensive times of the year — Christmas and New Year — to one of the cheapest times around Jan. 7."
Be flexible for the best value
"If you have the flexibility to be able to travel in January or February, I would highly recommend that as a good value time to go," he said.
Pick cheaper travel days
Berg said that "sitting down with the calendar in July and planning ahead to travel on the cheapest days can be the difference between breaking your budget and saving hundreds."
"Historically, travelers have saved as much as $300 per ticket by flying on the cheapest days surrounding Thanksgiving and Christmas. If you're traveling for Thanksgiving, try flying Monday of Thanksgiving week and returning any week day of the following week to save the most," she added. "With Christmas Day on a Monday this year, Thursday and Friday will be the most expensive travel days. Travelers who are flexible should plan to depart mid-week before the holiday or on Christmas Eve to get the lowest airfare."
Plan ahead for disruption
Last year, Hopper data saw flight cancellations and delays during the holiday season, so Berg suggested people "plan ahead by adding in a buffer day, selecting nonstop flights and booking the first flight of the delay to avoid disruptions."
Best affordable winter travel destinations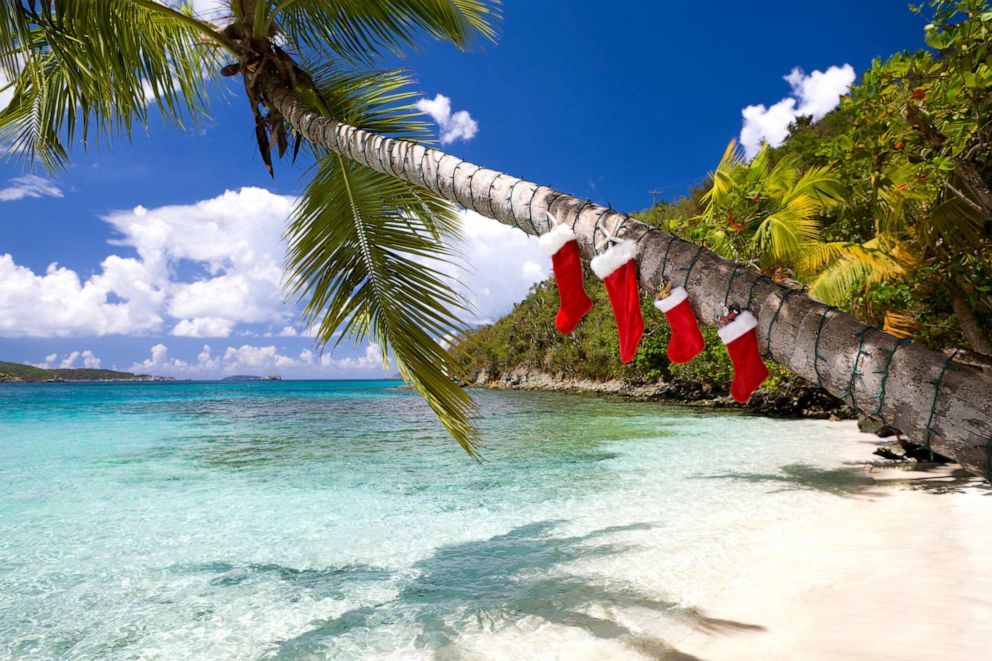 "One is Hawaii in January, February, even March because the weather is consistent — when the weather's pretty miserable in much of the northern half of the U.S., it's beautiful, sunny and wonderful and warm out in Hawaii — and it's cheap," Keyes said. "Flights out to Hawaii in January and February can be found for as little as $200 bucks round trip from the West Coast and sometimes as little as $400 or $450 for the rest of the U.S."
Similarly, he said the Caribbean is a great budget-friendly winter getaway.
"If you can go just after the Christmas/New Year break, you're gonna see really cheap flights down to Puerto Rico, around $200 bucks round trip," he said. "To other islands, sometimes it's $300 round trip on full service airlines. These are great places to be able to enjoy the sunshine at a time when there's very little of that [elsewhere] in the U.S."
Finally, Keyes expects to see a trend of "significantly cheaper prices" for flights to Europe in winter 2024.
"Especially southern Europe — Spain, Portugal, places like that where it's still quite warm — the sort of really inflated summer prices that we're seeing to Europe over summer I think are set to end," he said. "I think we're likely to see significantly cheaper prices to Europe into the fall and winter for a number of reasons."
The reason for this? Among other things, Keyes said "the U.S. economy is in much better shape than Europe," airlines have been "adding more capacity," and there are "fewer travelers in the winter compared to the summer."
"I think there's a very strong likelihood we're going to see more of those $350-$400 round-trip flights to Europe for January, February and March," he said.
Travel rules to keep in mind when booking early
"Part of the difficulty of airfare is that it's the most volatile thing we purchase," Keyes said. "At end of the day, getting a deal you are happy with yourself is the most important thing — that counts as a win."
One of his top suggestions is to set a calendar reminder once a week at the same time to look at your flight and search for a cheaper fare. In addition to his own deals and newsletters, Keyes suggests checking other price trackers and Google Flights to set specific alerts for any changes.
"What's especially nice nowadays is that as long as it's not basic economy, you can monitor that same flight from the day you booked until the day you actually take the trip — and if the price drops, you can always rebook it at that cheaper price and pocket any difference. That kind of gives you an ability to be able to book today and lock it in."
Another suggestion from Keyes is to understand and use points while you have them.
"Generally speaking, the best approach to points is to not necessarily amass a huge amount and then just wait for that dream trip, but rather do what's called 'earn and burn.'"
He said the benefit of this approach "is that points are a currency of the airlines, and airlines are well within their right to just change how much your points are worth anytime."
"That can happen without notice," Keyes said. "It's what's called an overnight devaluation, and you're always kind of at risk of that with points."
"The rule of thumb to know if you're getting a good value to use your points is if you're getting at least two cents per point," he added.
Related Posts